Selling on Amazon has added another valuable stream of income to my family, allowing me to be around for whatever my kids need during the day (school/work drop off, run errands, etc..).  On this page, you will find links to all the courses I have personally taken/purchased that have helped me grow my business. And others I have not that are on my wish list. I look forward to hearing about your success with Amazon!
 The Selling Family
Resources for FBA by Jessica and Cliff Larrew:
The only step by step Amazon Training Course Available! This includes an amazing Facebook group that will expose you to other sellers and get any questions answered you might have.  We all will be cheering you on!
You are looking for a new inventory source that has very little competition. You are tired of margins around 50% and want 100% +. You want to start purchasing multiples, instead of just one or two all the time. You like to think "out of the box"!
BoloMart is part of The Selling Family and if you Want to know what other Amazon sellers are actually buying retail arbitrage to resell in their own Amazon businesses, you will want to be part of BoloMart, because every month each member shares at least one of their personal finds with the group.   Come join us!
Find out the secrets of Niche Book Profits, so you can be like the sellers buying used books from Thrift Stores and resell them for major profits on Amazon!
Getting ungated in toys and popular toy brands are so HARD!  Is it really? No, it is easier than you may think! Check out this workshop where the whole purpose is to show you exactly how to get ungated in the Toys subcategory and some of the top restricted brands on Amazon.
If you are restricted in most of the 'health & personal car' subcategories and popular brands, like:
Topicals
Baby Topicals
Baby Diapering
Feminine Hygiene
Oral Hygiene
Then the Topicals Category Ungating workshop is what you need
You already know that people are coming to Amazon for all of their holiday needs.  But, are you ready to make sure they are buying from YOU?
If you plan for Q4 correctly just like other sellers, then you to can make up half of your yearly income in a month or two!
Quick and Easy Merchant Fulfilling
Are you afraid of Merchant Fulfilling on Amazon?  After you watch this video course where you are walked through the process of setting up your shipping templates, listing your items Merchant fulfilled and sending out your orders once they sell, instead of fear you will be doing the Yippee Skippee Dance all the way to the bank!
This must-have extension lets you see which cashback providers are providing the highest amount of cashback — on one screen. No more clicking around to compare.
With this extension, you can easily see which CashBack providers (Ebates, Swagbucks, Mr.Rebates, etc) are offering the highest amount of cashback right now. With just a click of a button, you will see all of the cashback sites on an easy to read graph.
You will also see if there are any coupon codes available to use or, any discount gift cards you could purchase to lower the cost of your purchase even further.
Cash Back sites are a great way to add a higher profit margin to your online sourcing
Online Sourcing Book Mark Folder
Save time sourcing online with the Online Sourcing Chrome Bookmark Bar Folder that will easily add over 150 recommended online sourcing sites to your Chrome Bookmark Bar. You will never again be wondering what stores you should source online
Still not sure that selling on Amazon is for you?  Visit The Selling Family's blog now for more information.
Inventory Lab
Inventory Lab is an Amazon Sellers Bestie for listing inventory and keeping track of profit and loss and more!
Full Time FBA – Stephen and Rebecca Smotherman
Understanding Amazon Best Sellers Rank will maximize your profits. It is easily one of the most complicated and misunderstood aspects of selling online.
You can't assume if an item is on Amazon it has a certain "good" sales rank, and will quickly sell instantly.
Don't be one of those sellers who realizes most of their inventory won't sell at all, and that you are going to lose money because the prices of your inventory items have tanked. There is a way to understand Amazon Sales rank so that you will know that the numbers really mean and not get stuck with inventory that is not moving or has tanked in price with no hope of recovering. Check out "The Reseller's Guide to SALES Rank"
and start to understand Amazon Best Sellers rank!
Want to learn how you can kick up your profits with New Shoes via Amazon FBA. The Reseller's Guide to Selling Shoes ebook is over 100 pages packed with all the information you will need to know to successfully add shoes to your Amazon FBA business model.
Raising your Average Selling Price (ASP) and increasing the amount of your disbursements when you start selling higher-priced items like shoes? Not only will get the ebook but also over 4.5 hours of no-fluff content video training that is focused on sourcing and selling shoes.
From finding multiple shoes to selling them for high profits.
Board Games are everywhere and with Stephen Smotherman's book "The Resellers Guide to Board Games" you will learn How to Turn Play Money into Real Money. Stephen is going to show you just how easy it is to make hundreds of dollars a week selling new and used board games.
Married to Reselling by Stephen and Rebecca Smotherman. Are you having a hard time balancing family life with your online business?
This savvy married couple will walk with you through ways we can all find success in balancing our time with family while working from home. They tackle both the business and personal sides of life as a reseller and help you explore a system that will work best for you and your family.
The Reseller's Guide to A Year in FBA
Have you ever wondered what it would be like to always be prepared for whatever comes your way in your Amazon business? Do you ever get frustrated because it seems like you're always a few steps behind other Amazon sellers? If you're ready to always be ready, then this book is for you.
The Reseller's Guide to A Year in FBA is a month by month guide that will help you be properly prepared for all you need to do (and avoid doing) in order to help you both save money and maximize your profits. There is a chapter in the book for each month of the year. From January to December, Stephen walks you through everything from important deadlines, what items to source for, and holidays to prepare for, to sales to take advantage of and resources that will help you become an expert in many different aspects of online reselling.
The Reseller's Guide to 'How to Keepa Camel
The Reseller's Guide to "How to Keepa Camel"  You will no longer wonder what it would be like to buy inventory that almost always sells quickly?  Stop getting frustrated because it seems like by the time your inventory arrives at Amazon, your competition has "tanked" the price and you're not able to sell your inventory at the prices you wanted?
If it seems like your Amazon sourcing is more of a gamble than a sure thing, then this course is for you. Sites like Camel Camel Camel and Keepa, but with "How to Keepa Camel"  you'll get videos and a printable guide that show you exactly how to use Keepa and Camel Camel Camel's sites.
Turn part-time hours into a full-time income, In Next Level Amazon Stephen Smotherman will show you how!
A combination ebook and video course so you can choose which way you learn best.
You will know exactly, step-by-step: How to build up a successful Amazon FBA Business where you are making a full-time income with only part-time hours.
Learn the fastest ways to grow your sales. Create a mindset that will cause you Amazon FBA Business to succeed not only this year, but for many years to come.
The Reseller's Guide To Road Trip Arbitrage
Are you in a sourcing rut? Let's take a Road Trip and find an unlimited supply of profitable inventory to sell on Amazon!

This guide will help you expand your sourcing radius and increase your profits!
It comes with Bonus Material to help you have a profitable Road Trip: Budget Worksheet, How to plan the best sourcing route with multiple stops, and How to find great hotel deals using Priceline Express Deals
FullTime FBA FREEBIES
The Blunders and Benefits of Unique Review Request Emails
How to Handle the New Rolling Long-Term Storage Fees
Amazon FBA Year End Reports for Tax Purposes
Why You Should Consider Raising Your ASP (Average Selling Price)
How to Increase Your Amazon FBA ASP (Average Selling Price)
Monthly Updated Sales Rank Chart
Acronym Freebie
Seller Central Tips Free Ebook
Get Out of Your Sourcing Rut And Find More Inventory to Sell on Amazon
Why Your Amazon FBS Business is Stuck – Webinar
Better Faster Selling Inventory Webinar
Garage Sale & Thrift Store Profits Webinar
Shoe Webinar
Gift Card and Cash Back Sites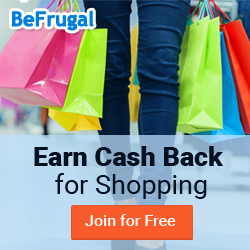 As a member of TopCashBack, and I've made some great savings so far on my online shopping. There are no catches, and it's completely free to join. So, why don't you join too?
Payability
Payability.com – Is a financing company that provides high growth Amazon sellers with same day payments. Based in New York City, Payability currently has 35 amazing employees working hard each day to help sellers, like you, grow by providing next day access to your Amazon earnings. With Payability, you can say goodbye to cash flow issues and stockouts and hello to scalability and profits.
Here's how it works: Every single business day, Payability gives sellers 80% of their Amazon earnings from the prior day, for a 2% flat fee on gross sales. The remaining 20% is reserved to cover returns and chargebacks and is released to you on Amazon's regular 14 day schedule. Sign up here to receive a $250 account credit exclusively for friends of Eleanor Prior.
Sellozo
Sellozo helps grow Amazon seller's businesses by fully automating Amazon Sponsored Product ads.  Sellozo has over a decade's worth of advertising technology on their team to help you improve ROI, increase sales and save you time.  Plus, they offer a free 30 day trial!
Sign up here to receive a 10% discount on your first month's subscription.
Charlene Anderson 
Are you ready for Wholesale?  Then the Wholesale Sourcing Experts Private Group with Charlene Anderson is for you!
You will have access to Charlene through the private Facebook group, through private messaging, and through twice monthly private podcasts.
Make sure to get the book also off of Amazon.

In addition, I want to make sure you know that I am a die-hard affiliate marketer, which provides me with another stream of income. If you purchase off of any of the links above I will make a commission, THANK YOU for purchasing off of my links and helping me stay a Work From Home Mom. – Eleanor