I snagged this pick from Twitter, I just love how @Urbanblissmedia always pairs the wine with food. Follower Her! Yes I said it twice.
Reality check, I realize now I have to make this cake and take pictures for your tastebuds to trigger the visual of Chocolate dancing on your tastebuds with …..  Dang, one for the chunky girl and one for the skinney girl all in one day!
Ok, as promised for the #TGTaste with @Beathirstygirl and @ColumbiaCrest because of the nomalicious @ColumbiaCrest H3 Horse Heaven Hills – Les Chevaux 2010 Family Recipe "Mexican Chocolate Cake".  Who is Gracelda?  My Manna, Little Crazy Mexican Lady I have stories lol do I have stories…
Picture coming later…  Unless someone takes pitty on me and makes this Chocolate Monster for me and shares a pic!  I will link to you. You will need a spring form cake pan,  I think 10″ and I think that is the largest size for a spring form cake pan.  Vaguely remember that part..  Also a bag of whole Pecans.
Part 1 Cake
Combine in a sauce pan:
1 stick butter (real butter)
1/2 cup veggie oil
2 squares unsweetend chocolate
1/2 cup water
Heat until chocolate begins to melt.
In mixing bowl:
2 cups flour
1 tsp baking soda
2 tsp soda
2 cups sugar
1/2 cups sour milk aka buttermilk
2 eggs
1 tsp cinnamon
1 tsp vanilla
Mix well and combine mixtures from sauce pan and mixing bowl  in a spring form cake pan and bake at 350 for 30 minutes or till you do the toothpick test and it's all good.
Part 2 Icing
Combine in a sauce pan:
1 stick of butter
2 squares of unsweetened chocolate
6 tbsp milk
1 tsp vanilla
Heat until bubbles form around edges then add:
1 pound (box) of powdered sugar (slowly add it in while mixing)
Beat until smooth
Pour Icing on cake as soon as it comes out of oven.  Then start in the center with one pecan, and then make circles around that center pecan with pecans, and then on the side of the cake place pecans.
You will have extra icing, enjoy with graham crackers or by dipping pecans into the chocolate.  It is not the prettiest chocolate cake either. But it is yummy!
Don't tell the little Mexican I shared the family recipe, you do want to see me again right?  Don't answer that.  If your nice to me I'll share the pumpkin bread recipe lol I promised not to…
Time to recap #TGTaste and a special thank you to my new #Blogalicious12 friends who joined in, I look forward to you being part of the #TGTaste Family:
#Blogalicious12 Friends
@TarynP
@TEEOHWHY
@datingmyspouse
@mommypowers
@LifeLoveInspire
There are pics via Pinterest but I'm a "Prior" by marriage = mischievous, and I want you to follow the board,  so visit the collaboration board for #TGTaste on Pinterest.  Give a little Re-Pin Linky Love and enjoy.  Time for some Tweets that I loved!
#TGTaste: If you have trouble finding H3 wines visit our site & plug in your zip code for a list of retailers near you: columbiacrest.com/buyWine/findOu…

— Columbia Crest Wine (@columbiacrest) October 11, 2012
This is bad but I just had to be included lol, hey I RT'd:
I just love it how it delights my tastebuds… RT @cecidadisman I just like saying "Les Chevaux." #fancy #TGTaste

— Eleanor Prior (@TheEleanorPrior) October 11, 2012
How cool is that : RT @columbiacrest @almosttruth We met here 10 years ago, and now she's a winemaker at Mercer Estate #tgtaste

— Taryn Pisaneschi ★ (@TarynP) October 11, 2012
Move it to Twitter (did I type that, wow bad move you really need to stay on my blog) and do a search for #TGTaste, create a list or follow the one I just created tonight and still adding to https://twitter.com/i/#!/TheEleanorPrior/tgtaste.
Look the first time I encountered @Beathirsty girl was via http://thelasvegastweetup.com and ever since then this has been my life:
"Wine is Sunlight held together by Water" – Galileo
Thank you ;0) @beatyhirtsygirl I love using my mad tweeting skills for such a wonderful pursuit #Wine.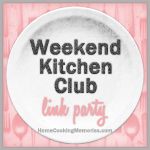 Don't Miss Any News
Love What You Have Read So Far Join Our Mailing List To Receive The Latest News and Updates From My Site.